The Home-selling Experience
From your first conversation with us to the moment the proceeds from the sale of your home are in your hands, we take care of every aspect of the process. We are at your service as professionals and specialists on every scale, across marketing and advertising, technology and storytelling, presentation and documentation.
We know how, when, and where to best capture and convert buyer attention toward your home. Combining the latest technology and marketing strategies, we personalize the experience for you and your property.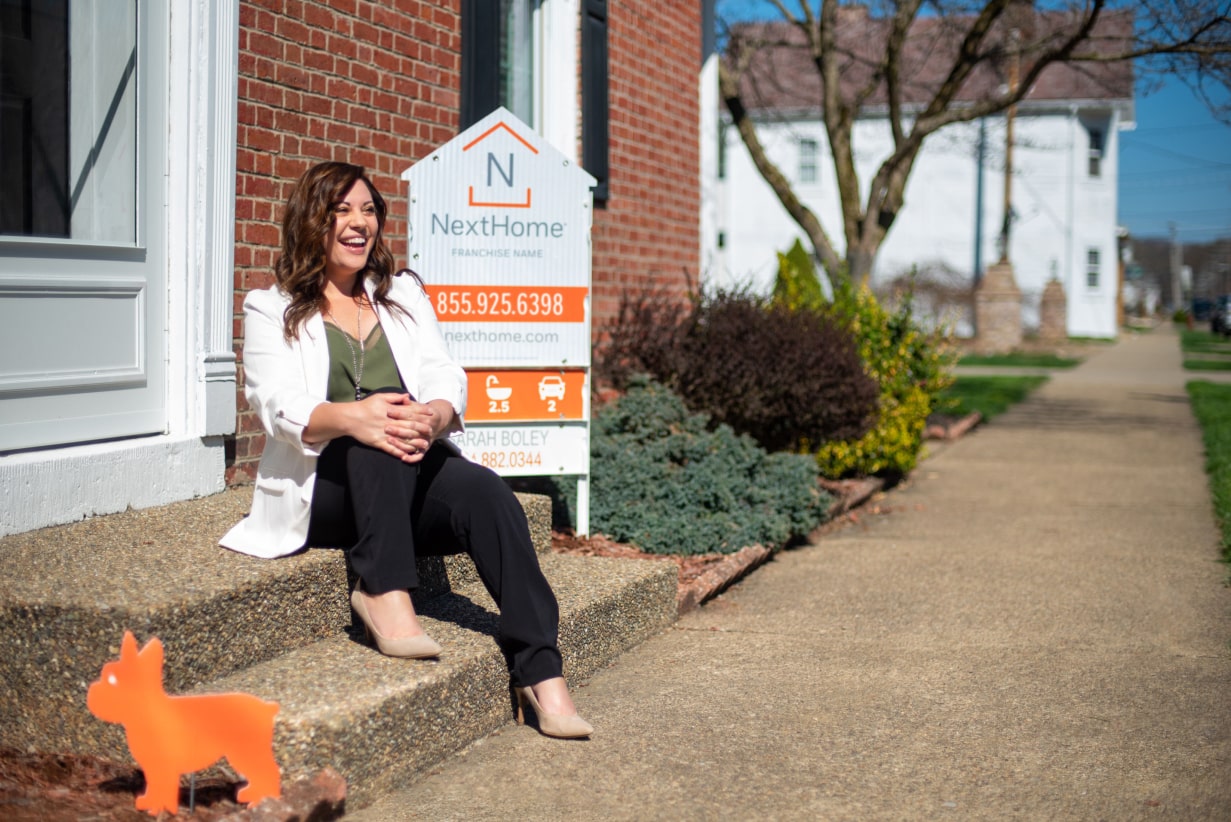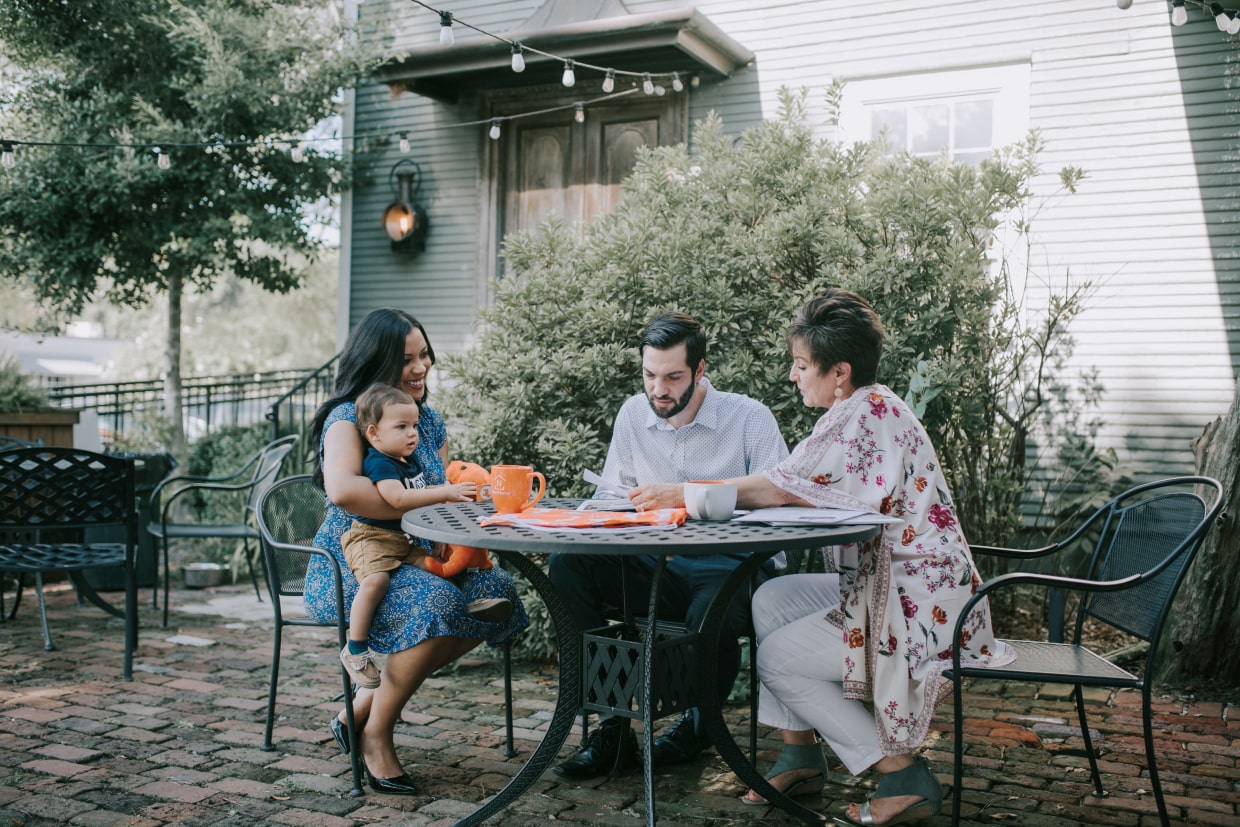 Selling Your Home, the NextHome Way
Testimonials
" I have only GREAT things to say about Kristen. She ran into several new areas selling my home and handled them perfectly. She was so helpful in getting issues handled as smoothly & quickly as possible. When offers rolled in our heads were spinning. Kristen suggested a plan a got a great offer resulting in a sale. Thanks again Kristen for a job well done! "
- Richard Yoder (Satisfied customer)
" Kristen did the absolute best job for us with finding a great home and selling a home. She is patient and professional in every aspect and was always willing to answer any questions or talk us through any concerns. There have been times during this process that I have felt overwhelmed, but the fact she was in my corner and available for whatever we needed was such a tremendous help and comfort. "
- Christa Kalisz (Buyer and Seller)
" Very professional, experienced and helpful. Highly recommend. "
- Richard Wampler
" Kristen was a great advocate for us in the process of buying our first home. She took seriously every part of the job from start to finish, helping us think through the pros and cons of the property we were interested in as well as the best way to negotiate once we had settled on a property. Would certainly recommend! "
- Tim Haglund
" Kristen made first home buying easy. She found the perfect home for me in less than a month. She listens to what you want and helps you uncover it. I'd recommend her to anyone that wants to find their dream home "
- Rachelle Matz
" I truly couldn't be happier with Kristen as our Agent. She has gone above and beyond in every situation for us and has far exceeded my expectations. She was there for us when we missed out on houses we put offers in and she never stopped working hard to find us our home. I wish they had a 100 star rating because that's what she deserves. A person would be foolish to go with another Agent. Kristen is an unbelievable person with a heart for her job and a heart for her clients and it shows when she is doing her job. Kristen will be honest with you and will lead you in the right direction while respecting what you want. Couldn't be happier!! Just an amazing person through and through. "
- Aaron Reynolds (Help Desk Analyst)
" When my wife and I decided to sell our house I wanted to try to see if I could sell the house for sale by owner but after meeting with Kristen to discuss our plans I became convinced that she was our best option. I am so glad I came to that conclusion! Kristen did an amazing job both selling our home and finding the right home for our family. I am very thankful for all her hard work and I am glad I listened to my wife for once lol. "
- Ryan Kalisz (Seller and Buyer)
" Kristen did a phenomenal job for us when buying a condo and selling our home. She has a thorough knowledge of the real estate business and she is a great communicator. We highly recommend Kristen if you want to buy or sell your home. "
- Mary Ann McNaull
" We just recently sold our house and purchased a condo. Kristen tobias handled all of the real estate transactions required. We were very impressed with her knowledge her professionalism and her wonderful joyful attitude. We would certainly recommend her as your realtor. Thank you "
- Cloyd S McNaull
" Kristen was wonderful throughout the whole process. She was great at helping me understand options at every decision and how everything worked. I was amazed at how fast the showings were scheduled. I would recommend Kristen to anyone who is a seller especially as a first time or executor of an estate. "
- Kelly Woods
" Kristen was extremely helpful in the purchase of our new home. Made every step as easy as possible and was very helpful with getting things done as fast as possible. Highly recommend! "
- Joseph wampler
" I don't even know where to start. From the beginning of our selling and buying process Kristen Tobias has gone above and beyond to put in the work to make everything happen. She's extremely knowledgeable, and if there was ever something she was unsure of she immediately found resources to get information and answers. She was very easy to get ahold of and always very friendly and professional. We had full trust and confidence in her and any of her recommendations that she provided. She worked very quickly to fix any issues if they arised with paperwork. She calmed our fears if we were ever anxious about anything. You won't regret it if you choose Kristen to be your realtor! "
- Danielle Reynolds (Full Time Mom)
" Kristen did an excellent job selling our house. She kept us up to date on what was happening. She was available when we needed her and very responsive to messages. Highly recommend! "
- Heidi Matz
Previous
Next